I believe that the following article is long overdue for New York and it's Heavy/Extreme Metal constituents.
When I say 'bands that made it', I am simply referring to bands that put albums, EPs or singles out, since my focus in the pages of Death Scream so far has been on what bands do in the studio – their ability to churn out quality, mass-appealing music.
Please enjoy the hustle and bustle that is this list that is also perhaps a good way to describe what it is like to circumnavigate New York, taking in all the sights and smells and laughter along the way.
This town has long been known for it's nightlife and New York City itself is famously known as 'the city that never sleeps'!
Enjoy.
====>     CHECK OUT THE EXCLUSIVE DEATH SCREAM INTERVIEWS WITH JOE ====>    HASSELVANDER AND JOHN GALLAGHER OF RAVEN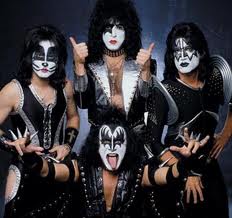 1. Kiss – Queens and Bronx County of New York City –  Did you have doubts about who would top the list?  And unlike certain other places on the web that I could mention,  we all know and love this band and don't doubt for a millisecond that they are…   Read More
2. Manowar – Upstate, New York; Auburn to be exact – A more pleasing spotlight is cast here in this Death Scream exclusive list than what has made headlines most recently for New York's own 'Kings of Metal'…   Read More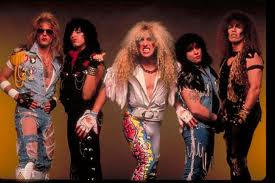 3. Twisted Sister – Long Island, New York –  here is the Heavy Metal band that became the 1980's answer to the 1970s Glam Metal forerunners, Angel…   Read More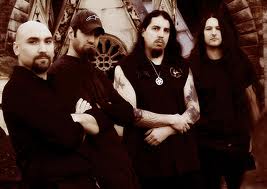 4. Immolation – Yonkers, New York – just outside New York City limits, upstate – this crusty and Brutal Death Metal squad from New York that started as…   Read More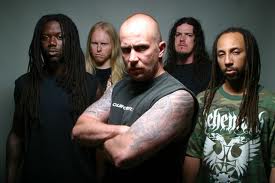 5. Suffocation – Centereach, New York – this brutal Technical Death Metal band is so over the top that their sound was one of the reasons pundits came up with…   Read More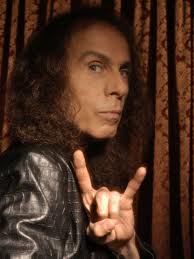 6. Dio – Cortland, New York/Portsmouth, New Hampshire –  coming in at number six is mostly everybody's favorite voice of Heavy Metal's own band; we're talking about the group…   Read More
7. Dream Theater – Long Island, New York – this Progressive Metal band with virtuostic musicianship formed in 1985 under the name Majesty…   Read More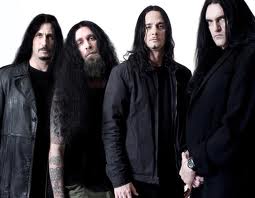 8. Carnivore/Type O Negative – Brooklyn, New York – A macho Heavy Metal trio headed by the huge mountain of a man whom nobody but his family and close friends knew…   Read More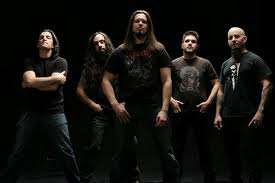 9. Anthrax – origin: Bronx, New York City – This hardworking band was formed by guitarist Scott Ian and bassist Danny Lilker way back in 1981…   Read More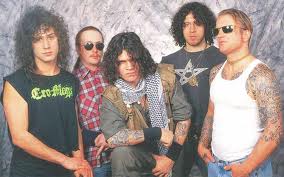 10. Cro-Mags – New York City – Cro-Mags were a stalwart Hardcore Punk band that morphed into the territory known as  Crossover Thrash Metal…   Read More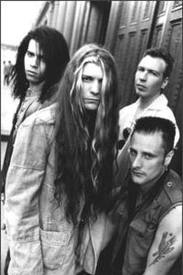 11. Warrior Soul – New York City – Led by the enigmatic outspoken, long-haired Punkmetaller Kory Clarke, Warrior Soul personify the hybrid style of Hardcore/Punk Metal that only New York City can lay claim to…   Read More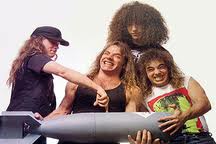 12. Nuclear Assault – New York City–  Led by ex-Anthrax bassist Dan Lilker came a noisy, not-afraid-to-be-ugly Speed Metal band by the name of Nuclear Assault…   Read More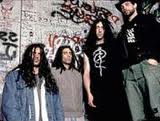 13. Brutal Truth – New York City – Dan Lilker, a restless wandering soul akin to Lord Petrus Steele late of Carnivore/T.O.N., also from New York City, wasn't content to…   Read More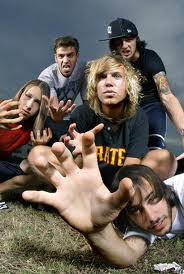 14. Atilla – New York City –  rolled out of New York with all guns blazing on a big old-fashioned vinyl record called 'Rolling Thunder', on Roadrunner Records…   Read More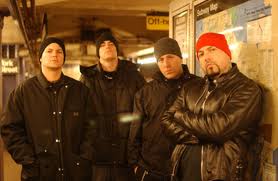 15. Biohazard – Brooklyn, New York – Boasting a band member who shall remain nameless due to my taking a discreet stance on…   Read More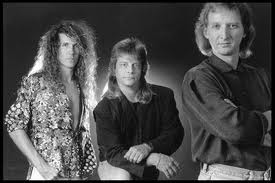 16. Zebra – Long Island, New York via New Orleans, Louisiana –  Zebra combined Hair Metal with a Led Zeppelinesque demeanor…   Read More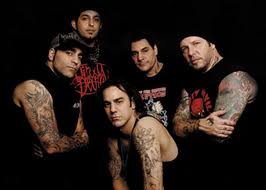 17. Agnostic Front – New York City– Another Hardcore Punk band doing the Crossover Thrash thing…   Read More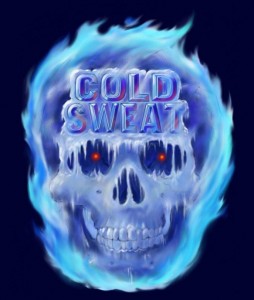 18. Cold Sweat – Bronx – Did you think I was going to make a list of New York Heavy Metal bands…   Read More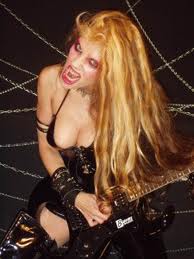 19. The Great Kat/Kat – Manhattan via England because of musical training at the Juilliard School of Music in New York City –  Here she is again as if being a…   Read More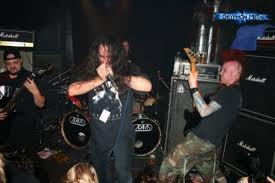 20. Mortician – Yonkers, New York just outside New York City limits upstate – this creepy lot are the real thing for Grind Death Metalheads into haunted cemetaries and all that goes bump in a noisy night of much paranormal poltergeist activity…   Read More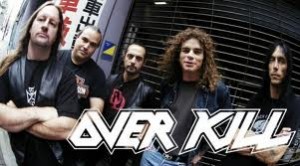 21. Overkill – New Jersey – New York, New Jersey and Connecticut comprise what is known as the Tri-State area surrounding New York City. Overkill are so well-known to the state of New York's Heavy Metal/Extreme Metal audience that this band, Overkill, have garnered…   Read More
Come to think of it, this Tri-State region of America is a pretty tough place to eek out a living, much less play Heavy Metal-related music which means that a whole lot of credit should be given to all these bands that appear in this list that you are reading.
Let us stop this list at 21 entries and hopefully Death Scream will do a Part II to this 'Heavy Metal bands from New York that made it' list.
And as they say in Noo Yawk-  See youse all later!
– Rich Castle
Death Scream – Heavy Metal Reviews – Heavy Metal Interviews – Heavy Metal News