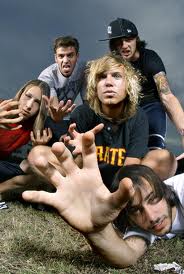 14. Atilla – New York City –  rolled out of New York with all guns blazing on a big old-fashioned vinyl record called 'Rolling Thunder', on Roadrunner Records.
Spunky, sprightly played Speed Metal with hooks aplenty awaits those who will dare bare down on Heavy Metal's archives to unearth this album.
Bands such as 1970's primo musicians New England, Zebra, and the band of  Rushaphiles called Watchtower make good reference points for this, Atilla's 1986 release of their one and only quite original album.
'Rolling Thunder', 'Urban Commandos', 'Thermonuclear Warrior' and an excellent cover of Alice Cooper's 'School's Out' adds up to a solid listening experience.
– Rich Castle
Death Scream – Heavy Metal Reviews – Heavy Metal Interviews – Heavy Metal News