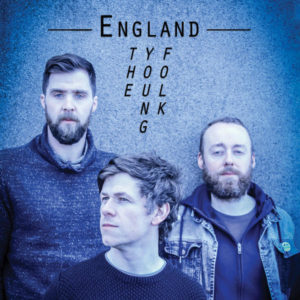 The Young Folk are a red hot new Alternative Folk quintet from Dublin, Ireland. Anthony Furey, Paul Butler, Tony McLoughlin, Alex Borwick, and Patrick Hopkins make up the nucleus of this seamless outfit. Many pundits claim that The Young Folk are one of the most promising bands to emerge from the land of the four leaf clover and I concur.(Though I do have a minor quibble as when I see pictures of the band I see three men and not four? Oh well). "First Sign of Morning" is the album from The Young Folk that has already made a huge splash for the band. Now hot on the heels of it (September 26th) we have the ethereal performance clip for "England" unveiled for all the world to see;  part and parcel of the Windmill Lane Sessions. These young men will soon be racking up the accolades what with their immense passionate delivery and plain speak lyrics delivered in an earnest manner.
The Young Folk have all of the forwardness of a rock band like Guns & Roses without the excess and 21st century hippie trappings.
The Young Folk come through clear and powerfully with "England".
– Rich Castle