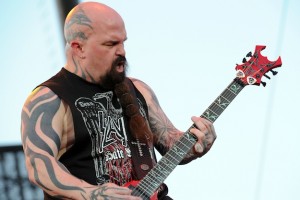 The world witnessed one of the most coordinated musical maelstroms when SLAYER unsheathed album after album, starting in 1983 with "Show No Mercy". "Hell Awaits" followed in 1985 with a dazzling lead-in EP before it. All a mere prelude for the din of "Reign In Blood" (LP in 1986). "South Of Heaven" in 1988 and "Seasons In The Abyss" that followed. The band's creativity flowed like a freight train hauling as* at 100 mph.
SLAYER made the most extreme, yet musical albums ever captured in the recording studio.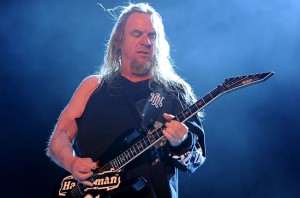 The guitar team of Kerry King and Jeff Hanneman (RIP) fired off riff after riff with an inhuman credo. The lead guitars wail and moan as if possessed.
Face the SLAYER.
Album: "Decade Of Aggression" Live in Florida, California and London 1990-1991
Song: Their cover of "Born To Be Wild" on the "NASCAR: Crank It Up" album from 2002.
This is the same year that their song about the WWII Nazi butcher (written by Hanneman) Josef Mengele featured in the soundtrack for "Jackass: The Movie"
– Rich Castle