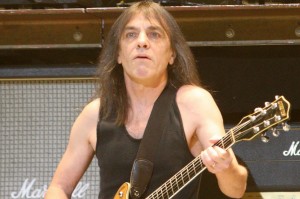 Two heads are better than one. In bandspeak when there is a lead guitarist and a rhythm guitarist and they both smoke at their respective tasks; watch out! Hailing from down under, in Australia, their band AC/DC has been making albums for 40 years with the new video for "Play Ball" probably the last to feature the diminutive duo of the inseparable Young brothers together. Malcolm, as has come to light lately, has some issue going on with his mental health as a result of aging and Angus is left having to come up with someone to complete the two-guitar AC/DC tagteam. (Or maybe they will call it a day?) The song is a raucous return to 3-minute down and dirty, deceptively simple and compact Heavy Metal.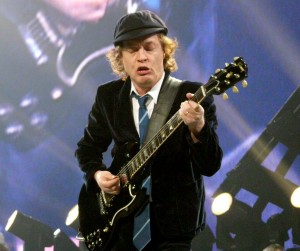 Let's go back though to the heyday of AC/DC. They were the Heavy Metal powerhouse in the days of RATT, QUIET RIOT, and Mötley Crüe competing for the spotlight. Yet no band could match the sales, popularity and pureness of 1979's AC/DC. Bon Scott (RIP) – fronted "Highway To Hell" and it's incredible successor with Brian Johnson that followed without missing a pounding beat, "Back In Black". "For Those About To Rock (We Salute You)" saw the band determined to deafen the audience by bringing a row of actual cannons to fire during the concerts.
Heavy Metal guitar can sound like a well-oiled machine. That is what AC/DC's Malcolm and Angus Young have stood for. Piercing, screaming Heavy Metal music. No-nonsense riffs and straightforward beats lurch forward from all the best platters from this Aussie powerhouse.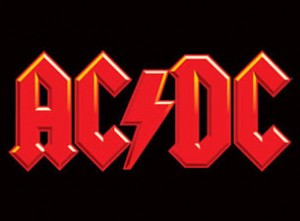 Angus Young comes out onstage in his schoolboy uniform. His knobby knees portruding from beneath his shorts. He moves like there is a constant bolt of electricity running through him. Take the moves of the Rockers of the 1950s and exaggerate that 10-fold and you've got Angus on stage. But with a wall of amplifiers and Heavy Metal sting. Malcolm Young looks obviously like his brother and plays the rhythm guitar like he has a metronome clocking him real loud in his brain.
The Young brothers are exactly what Heavy Metal should and must be.
The one with the cannons:
"Fire! Weeee Salute YOU! For those about to Rock we salute you…"
"Fire!"
BOOM!
Album: "Iron Man 2" 2010 — (Second Iron Man motion picture)
Song: "Big Balls"
#7 EDDIE VAN HALEN & RANDY RHOADS
– Rich Castle