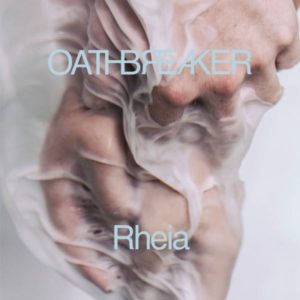 The proud continent of Europe musically has seen fit to hit us hard with a new assemblage of tunes from Oathbreaker. Oathbreaker hail from Belgium and spit melancholy and intricate Heavy Metal dirges out like they have originated from Hell's own hearth. Blistering is the name of the game with these blokes. "Rheia" features the Morticia-like banshee wail of Caro Tanghe. If she doesn't get under your skin like the sharpest blade in the shed, nothing will. This Brugghe, Belgium native brings her black-clad cronies into sharp Black Metal focus.
Yet you don't need to be a Black Metal fan to enjoy this album as the amalgam of everything from Sludge Metal to Alternative is mixed in also.  And with Jack Shirley firmly in charge of the recording — from mixing to mastering — you are in for a volcanic avalanche.
"10:26" and "Second Son of R" are a powerful one-two punch that have exploded with both audio and video upon YouTube. You will be putting this one in your collection of favorites, for damn sure.
"Immortals" is another blackened burnburner, as Oathbreaker just make every song feel like a din of flames in a larger raging inferno:  This album is so much wicked fun!
Here is your Halloween 2016 pick.
– Rich Castle