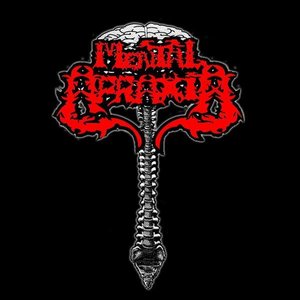 Colombia strikes hard with a new and totally disgusting release from the Death Metal titans, Mental Apraxia. Coyote Records' finest, certainly, Mental Apraxia bust out this torrid second full-length affair with all the poise and skillful assertion as Jack The Ripper, himself.  For those who revel in primitive metal butchery, Mental Apraxia stand somewhere in between early Brazilian bands like Vulcano, Mutilator and even Sepultura but with the updated rancid Death attack of Acephalix and Corpsessed.
Mental Apraxia have a guitar attack that is quite unique and pummeling, and frankly it must be heard to be believed.  Gorey and grindy is the name of the game throughout "Against Human Manipulation".
If you like the sound of warriors sharpening their swords then Calarca, Quindio's finest will bring the goods for you!
– Rich Castle