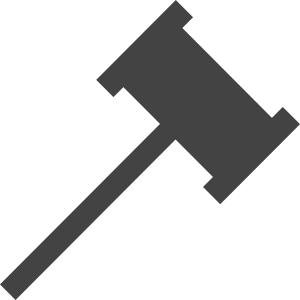 The black-and-white face-painted Immortal have gotten very colorful of late. Abbath, 1/3 of the trio wants the band to himself and is going through courts to do it.
The drama flaring around the Norwegian Black Metal band, sheds light on just why a special new deluxe re-edition of  Immortal's current-and-8th studio album, "All Shall Fall" is virtually the only new material that can come from the band's self-ascribed "kingdom cold", for now. (btw: "All Shall Fall" was released September 25th, 2009)
Abbath, who is a multi-instrumentalist, best remembered for playing bass guitar during the early years of the band, has been the lead vocalist/guitarist of Immortal since 2006.
Dagbladet, responsible for Norway's news, relates that Olve Eikemo (yep, that's Abbath), has filed an application that says — basically — that the Immortal brand and Immortal logo be the sole right of Abbath and Abbath only. Under the umbrella of Eikemo Compositions, Abbath is fighting his band mates. Horgh (Reidar Horghagen) and Demonaz (Harold Nævdal), fill out the rest of Immortal, and are counter-petitioning.
Hordes of Metalheads thoroughly enjoy Abbath's Kiss-derived antics onstage, and Immortal stand out nicely against many a copy-cat band. Immortal have a solid footing in traditional Heavy Metal, in much the same way that King Diamond has.
Arguably, each Immortal album has seen major improvements in all areas of songwriting and production.
Let's just hope that we don't have to wait forever for this matter to be settled. The rest of us, as far as I know(!), are mere mortals.
And hopefully this matter won't go the way of the two Queensryches. Two Immortals would be overwhelming and quite ridiculous. Hmm… and would they wear their white and black on opposite sides, to differentiate themselves?!?
http://www.metalsucks.net/2014/12/11/battle-north-immortal-members-now-legally-fighting-bands-name/
Until then, we have the Geeks of Doom lunacy and their choice of  an immoral, Immortal sock puppet video to watch!:
http://www.geeksofdoom.com/2014/12/22/watch-now-immortal-christmas-sock-puppet-parody
– Jack FinsterFrost