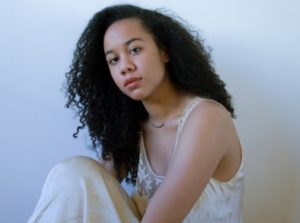 Nakaya's "Lose It Too" is another finely authenticated piece of brooding agit-Pop. It has been produced expertly by Isak Swing. It is craftily engineered by Sarah Beilenson
It is superbly mixed by Jack Hallenbeck
It is mastered with oomph and depth, by Alan Silverman.
Lyrics are by Nakaya Lynch. It is an area where she excels, capturing her expressions of longing and love expertly.
"Lose It Too" is a totally class product, rounded off with the expert original artwork of Erica Vincenzi.
Nakaya is currently using her song title, Lose It Too, to speak starkly with just the three words plainly pictated, as her Facebook page banner.
Nakaya's craft has been called ambient alternative, which is a fair enough assessment as her style does encompass a huge palette.  She is attending the Clive Davis Institute of Recorded Music at New York University. It should be noted that Nakaya hails from the opposite coast, though, in Los Angeles.
Nakaya has a calm, Tracy Chapman alike soul, and a fiery contemplative dichotomous personage that hasn't been felt in the soulful trenches of art and musicality since poet, Maya Angelou.
– Rich Castle