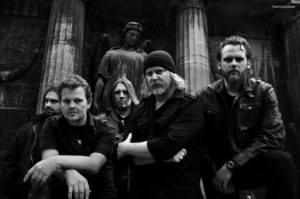 The first promotional photo of the new lineup of resurrected German death metallers MORGOTH can be seen below. Also available is a video trailer featuring recently filmed rehearsal footage.
MORGOTH has scheduled two warm-up shows in its home country prior to making a number of European festival appearances this summer. The details are as follows:
May 20 – Wermelskirchen, Germany – AJZ Bahndamm
May 21 – Bremen, Germany – Tower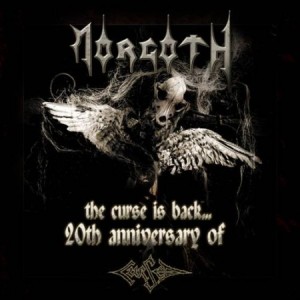 MORGOTH's upcoming dates will celebrate the 20th anniversary of the band's classic "Cursed" album. The setlist will primarily consist of songs from "Cursed" but will also include cuts from the classic EPs "Resurrection Absurd" (1989) and "The Eternal Fall".
MORGOTH 2011 is:
Marc Grewe – Vocals
Harry Busse – Guitar
Sebastian Swart – Guitar
Sotirios "Soti" Kelekides – Bass
Marc Reign – Drums
Commented Swart: "It's starting to get seriously interesting now with the show dates drawing nearer! We have already been rehearsing as a five-piece with Soti and Marc Reign with a lot of focus in these past weeks…and everything is sounding extremely powerful and tight! The setlist has already been fully arranged and we are sure that it will please all MORGOTH fanatics from the early days. At least we can assure you that we are more than ready and very much looking forward to 'Cursed' 2011!"
Via Blabbermouth
Death Scream – Heavy Metal Reviews – Heavy Metal Interviews – Heavy Metal News