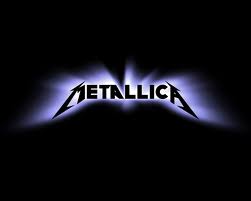 According to Metro Halifax, METALLICA's concert on the Garrisons Grounds of Citadel Hill in Halifax, Nova Scotia, Canada on July 14 will be officially announced on Monday (May 9). A web site, RockTheHill.ca, has been launched, with text reading "stay tuned" on the home page. What appears to be an image of the Town Clock can also be seen on the site. THREE DAYS GRACE is rumored to be one of the opening acts at the show, tickets for which are expected to cost in the $50-$60 range.
As previously reported, METALLICA has been officially confirmed for this year's edition of Quebec's Summer Festival (Festival d'été de Québec). The event runs July 7-17 in Québec City, Québec, Canada, with an amazing 300 shows spanning 11 days, making it Canada's biggest outdoor artistic festival. METALLICA will perform on Saturday, July 16.
METALLICA finished out its "Death Magnetic" touring cycle in November in New Zealand and Australia and played in Indio, California on April 23. The band is already confirmed to headline the Rock In Rio festival in Brazil on September 24. "Big Four" dates in New York and parts of Europe are also scheduled.
Via Blabbermouth
Death Scream – Heavy Metal Reviews – Heavy Metal Interviews – Heavy Metal News