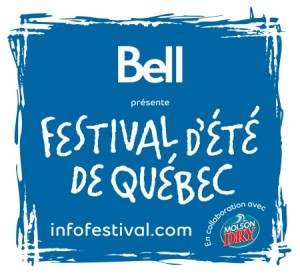 METALLICA has been officially confirmed for this year's edition of Quebec's Summer Festival (Festival d'été de Québec). The event runs July 7-17 in Québec City, Québec, Canada, with an amazing 300 shows spanning 11 days, making it Canada's biggest outdoor artistic festival. METALLICA will perform on Saturday, July 16.
This is the 44th year for the festival, which began in 1968 by showcasing local artists, and has since evolved into an annual major attraction featuring the cream of international talent across all genres of music.
Festival d'été de Québec is a major cultural enterprise that generates CAD $25.4 million in added value for Québec and CAD $7.4 million in provincial and federal tax and parafiscal revenues. Still Quebec City's best-loved event, the Festival now draws more and more tourists and foreign media to town.
METALLICA finished out its "Death Magnetic" touring cycle in November in New Zealand and Australia. The band is already confirmed to headline the Rock In Rio festival in Brazil on September 24. "Big Four" dates in California and parts of Europe are also scheduled.
Via Blabbermouth
Death Scream – Heavy Metal Reviews – Heavy Metal Interviews – Heavy Metal News