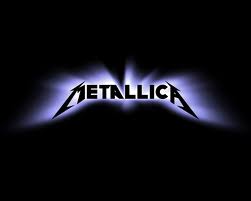 METALLICA's official web site has been updated with the following
message:
"We're gearing up for our first 'Big 4' show in the States and our
friends over at Sirius XM are too as they launch Big 4 Radio tomorrow,
Tuesday, April 12 at 12 p.m. (ET) with 24/7 'TALLICA, SLAYER, MEGADETH
and ANTHRAX running through Sunday, May 8 at 3 a.m. (ET). The channel
will feature highlights of interviews with members of all four bands as
well as some of our live recordings, including performances from
previous 'Big 4' shows. Sirius XM listeners can also tune in for on-site
reports from the upcoming 'Big 4' show in Indio, CA on April 23, 2011.
"You can check it all out by heading over to SiriusXM.com for Internet
radio or through the Sirius XM app for the iPad, iPhone and iPod touch
along with several BlackBerry and Android-powered smartphone devices.
Big 4 Radio will also air on Sirius channel 27 and XM channel 42
Saturday, April 16 starting at 12 p.m. (ET) through Saturday, April 30
at 3 a.m. (ET).
"On Sunday, May 8, 'Mandatory Metallica' returns! The 24/7 all 'TALLICA
all the time channel, including music from the entire catalog, rare cuts
and live songs, will be available on Sirius XM Internet radio on
Bootlegs, and through the app for all the electronic devices mentioned
above for about four months."
For more information about Sirius XM and the channel, head on over to
SiriusXM.com.
Via Roadrunner
Death Scream – Heavy Metal Reviews – Heavy Metal Interviews – Heavy Metal News