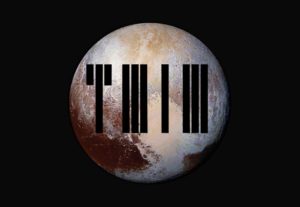 With their imminent appearance at the Houston Open Air festival, To Whom It May will storm the stage with their brand of propulsive and throbbing heavy rock. Measured and tight, To Whom It May have honed their craft to a tee. They deserve to share the stage with headliners: Avenged Sevenfold, Deftones, Slayer and Alice In Chains.
"The Signal Fire" is a standout tune that is up on YouTube. It is an interesting amalgam of Cheap Trick vocals with a pounding blanket of drums bass and guitar heaviness. Be forewarned, To Whom It May are very creative and very original; an anomaly, methinks,  in modern Rock music.  At times, though, one may hear a distinct Ozzy Osbourne inflection. The band claims to be "Alternative" but I can't say that they align with any band that you would care to name tossed in to that category.
The Whom It May band is on tour and racking up the accolades. What can be heard on this debut album is freshness and the sound of a true Rock n Roll band taking off.
Remember that you may have read it here first and foremost!
– Rich Castle