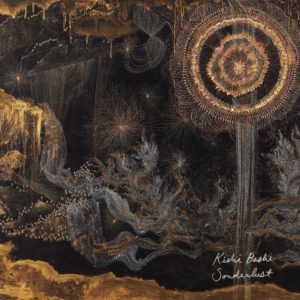 When I was turned on to "Statues In A Gallery", (a three and one-half minute stunner), the top track from the new Kishi Bashi "Sonderlust" album (as I was told that it was by my very chic girlfriend — also a stunner btw — who is 20 years my junior), I had to admit that I couldn't believe my ears. If Bauhaus and the Pet Shop Boys had spawned a David Bowie-like son, he might just musically resemble Kishi Bashi.
Kaoru Ishibashi's self-recorded and self-produced project "Sonderlust" has been released by Joyful Noise Recordings. Ishibashi is a founding member of Jupiter One, and, for a few years, was a member of the band. That's a little bit of background on Kishi Bashi who soon to become a household name.
The energy inherent within the confines of the compositions on "Sonderlust" is mind-boggling.
"Flame On Flame (A Slow Dirge)", from "Sonderlust" is my own pick for best new Bashi track. The seething dramatic current of "Flame…" is like virtual touchpaper (impregnated with niter? You bet!)
I can't think of an artist that is more ready to storm the charts and fill up venues, worldwide.
Gold and black split-colored vinyl awaits record collectors.
– Rich Castle