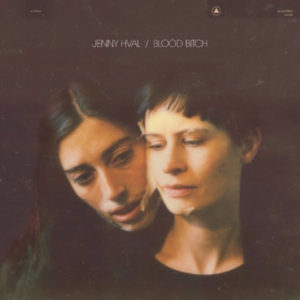 Blood, vampires and capitalism. Such is the sociopolitical agenda of the self-styled Norwegian vampyric singer/songstress, Jenny Hval. Her video for her "Female Vampire", from her "Blood Bitch" album, on Sacred Bones Records, imminently to be released, has already racked up over 20,000 hits on YouTube. Her metro-centricities have already been elaborated upon in the most recent issue of the legendary New York City paper, the Village Voice.
Jenny Hval has truly arrived at the right juncture as she is a dichotomy, for sure. Her delicate cutesy voice betrays her true go-for-the-jugular, nouveau demeanor. Shedding her Rockettothesky alias, Hval has been cranking out her weird museo-metaphysical melodramatic diatribes, in the spotlight, now for over 15 years.
Also already racking up the hits on YouTube, from "Blood Bitch", "Conceptual Romance" brings to mind a tripped-out sensibility reminiscent of Loreena McKennitt — or maybe I am just getting weirded out by these spooky tunes!
Her "Grizzly Man" song from a few years ago must be seen and heard for a the proper introduction to just how good Hval can be. Her appearance is ghostly and pale and the music is spine-chilling.
Halloween is here. And the white witch has descended from astral skies: Jenny Hval.
The Blood Bitch.
Hail.
– Rich Castle