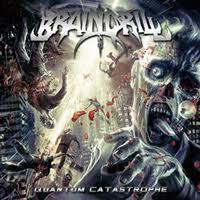 Braindrill –  'Quantum Catastrophe' 2010 LP
A Metal Blade Records act, from California USA, that plays DM in the grand style of Cannibal Corpse.  The band is blessed with an exceptional drummer who has a very exacting, fanciful style on the drums that leads me to believe that the guy has spent countless hours studying Dave Lombardo of Slayer.  Along with Aeon from Sweden these two are the new buzzbands for brutish old style Technical Death.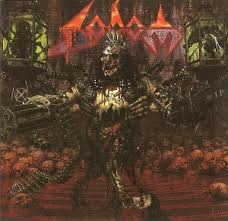 Sodom – 'Ashes To Ashes'
From 'The Final Sign Of Evil' 2007 LP. There may currently be a new Sodom studio disc but any headbanger worth their salt who has dug down in the trenches with the teutonic legends, who tower over all the competition along with Kreator and Destruction, will know; there is the 'old Sodom' or Sodom B.C. –  before the catacombic entombment of the facemasked soldier on the cover of the 'Better Off Dead' LP signaled the end of the primitive era of Sodom:
1984-  'In The Sign Of Evil'
Mini-LP, 1985/1986 'Obsessed By Cruelty' LP-  there are two versions of the album floating around., the EP 'Expurse Of Sodomy', the 'Persecution Mania' LP and the 'Agent Orange' LP are all mandatory purchases.
'The Final Sign Of Evil' may have come out in the Sodom A.D. era but what it is is kind of the original full-length Debut LP that 'In The Sign Of Evil' was supposed to be.
'Ashes To Ashes' might possibly be THE best Sodom track ever recorded by Germany's first and best Blackened Death Metallers. 'First one to 'Bombenhagel' is a rotten egg. Note: "Bombenhagel' is a crowd-pleasing Sodomanthem.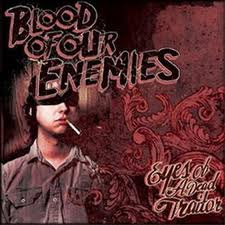 Blood Of Our Enemies – 'Eyes of a Dead Traitor' 2008
Hardcore Punk merged comfortably together with Grindcore.  I thought I would never see the day when this would happen as one style has always dominated over the other, back in the more metallically repressed time of the 1980's decade.
And may I be the first to point out that Blood Of My Enemies are post-Metalcore?
Thoroughly enjoyable song by these heavies regardless of what it's 'called'.
– Rich Castle
Death Scream – Heavy Metal Reviews – Heavy Metal Interviews – Heavy Metal News