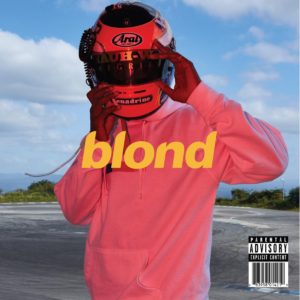 Frank Ocean has indeed been called "one of the most gifted singer-songwriters of his generation" and it is easy to hear why.  On his debut album in 2012, Ocean debuted with his stunning Steve Wonder-influenced throwback R&B (with a lot of fun Funk workouts) alternating with a keen pure Rockin' sensibility.
The new album, "Blonde", continues the long hot streak as it strikes out in style.
Frank Ocean shocks and careens with his viscous, searing poetry. He gets more bold with each passing year, it seems.
A lot of the "Blonde" album is being banned from social media. Kanye West, move over!
Food for thought for those who know of love's battlefield:
"We're not in love, but I make love to you / When you're not here I save some for you / I'm not him but I mean something to you"
– Rich Castle