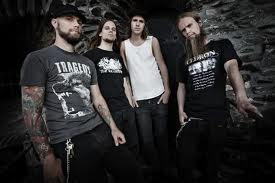 1.  Inevitable End – 'Memento' from 'The Oculus' – Relapse Records have released the second full-length disc by this thrash-turned-DeathGrind quartet, on May 24th, 2011. I do declare that Insanicore is what these gents play.
Burzumic vox scream out atop a psycho guitar attack, thrashing drums, and a bountiful 'blower' bass guitar – the likes I've not heard done this well since the second Voivod disc – 'Rrroooaaarrr' from 1986.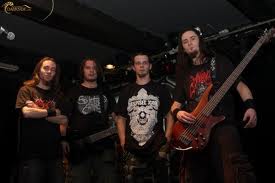 2.  Cephalic Impurity – 'Unique Brute Revival' is the album and 'Mind Worms Quest' is the song.
Russia strikes hard with this well-produced piece of Brutal Death.
It has been aeons, seemingly. since I last heard a Death Metal singer go
'Eeee, yoh!' – It brings me back to the days of summer 1990 when I was sent by Metal Blade for review, the eagerly awaited by all, Cannibal Corpse debut LP – 'Eaten Back To Life'.  Cephalic Impurity are signed to Soulflesh Collector Records. They have an impressive roster.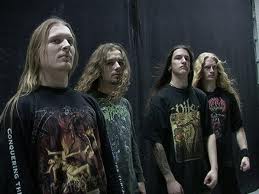 3.  Severe Torture – 'End of Christ' from the 2005 LP 'Fall of the Despised' – This band refused to have any lead guitar soloing prior to the album that this track is culled from. And that is a Punk Rock/Hardcore Punk aesthetic.
Severe Torture have made five full-length studio platters, to date.
The rhythm guitar playing of this quartet is so outstanding and, in my mind, they are the Mercyful Fate of Death Metal.
Blasphemous and brutal, folks.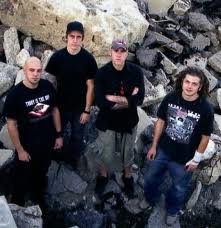 4.  Circle of Dead Children – From the album 'Exotic Sense Decay' – 'Wooden Heart Never Bleeds'
A Death Metal band that is dark enough to remind me of Marduk circa
their 'Plague Angel' opus.
Very astute of Death FM to play these two bands back to back.
And if you don't agree with me; I don't care.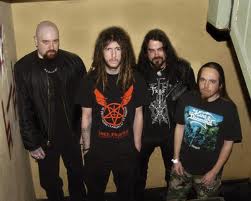 5.  Acheron – 'Final Conflict – Last Days of God' –  No band straddles the line between Death Metal and Black Metal more than Acheron.
The band formed in 1988 and have released a steady stream of albums.
Having a Satanic priest, bassist and vocalist Reverend Vincent Crowley, fronting this longstanding band sure makes for some interesting song material, also.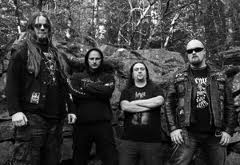 6.  Puteraeon – 'Castle of Despair' from the 2011 LP, 'The Esoteric Order' –
A Swedish semi-supergroup that features members of a batch of somewhat non-distinct second and third tier Death Metal bands' musicians, none of which really stoked a fire in my breast for me to list all the names.
Dismember, Grave, Unleashed, and Entombed used to lay down brooding, pulsing stuff like this.
Kudos to the kerrunchy guitars and damn fine production.
This song could've been written more interestingly, though, and I haven't heard any other songs and maybe they're better.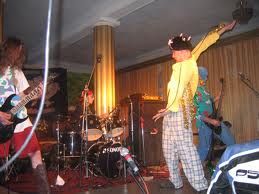 7.  Sordid Clot – 'Tubet – Ivan Vasilyevich Menyeat Professiyu' –
24 glorious Gory Grindcore seconds that end with a burp!
I am the proud owner of the ultra rare, one second each,  Napalm Death/Electro Hippies' 7″-inch vinyl record: so I like this song, no doubt.
Maybe the rest of the album sucks, but I doubt it because there's probably more of the same kind of stuff on it.
I took a look at the album cover online and it is a pus colored yellow and green thang. Groovy. Tubular.
– Rich Casale
Death Scream – Heavy Metal Reviews – Heavy Metal Interviews – Heavy Metal News