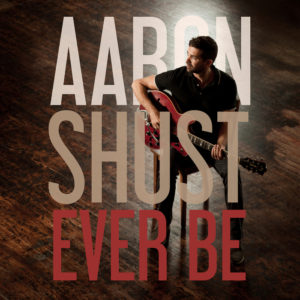 The mighty pure Christian rock force / the man, Aaron Shust, who has penned "My God, My Savior" and "To God Alone", has new material for his fans. A force in the Christian Rock scene for over a decade, Aaron Shust is more than a singer/songwriter. For fans of acts as diverse as Petra to Stryper to Mortification (Australia), Shust can be highly recommended.
Aaron Shust is a top-tier Christian rocker to be uttered in the same breath as Chris Tomlin and Michael Sweet, Michael W. Smith and Gary Norman. What is so beautiful is how Shust has long cornered the market where it concerns proclaiming the name of Jesus Christ.
According to his own Facebook page, Aaron Shust is:
Former Worship Leader at Perimeter Church
Lives in Aliquippa, Pennsylvania
From Aliquippa, Pennsylvania
Aaron Shust's 2016 3-song EP, on Centricity Music, includes Bethel's "Ever Be" (full production and breathtaking), a hymn re-write called "God Evermore" (gorgeous lyrics) and a new song, "Fear Not" (a jumpy and easygoing number that is worthy of the price of admission). Check it out.
– Rich Castle