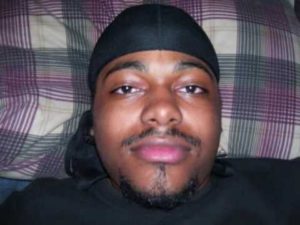 Christian Gospel music from Salisbury, North Carolina, Gregory is a smooth golden-voiced singer who will simply mesmerize you with his interesting palette of new music. Eddy Grant's "Electric Avenue" is a good reference point for those unacquainted with the myriad talent that is Mr. Luster. If there is a man who feels as blessed as Luster — and willing to put that forward to his listenership — then God bless him.
"What is the hardest thing about being in the music business?

I feel like it is a hard field to make it in. It's over saturated with negativity. Everyone sounds the same. Every song sounds exactly like the last song. You have to work it much harder just to stand apart." — Gregory Luster shooting straight about the biz in skillyonline.com
The above question parlayed to Luster has been printed here to accent the straight-shooter nature that this gifted musician always puts forth.
Citing God as his number one inspiration, Gregory Luster exudes confidence from her pore of his being. His music is a testimony to this man's strength. With the right push forward I can envisage mass appeal. And, maybe I should mention that Luster claims to live out of his car??
Anyway, move over Kanye West, there's a powerhouse in the house!
– Rich Castle