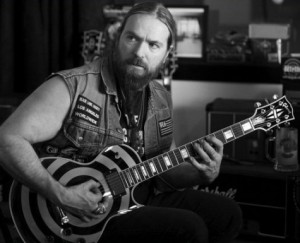 BLACK LABEL SOCIETY's June 15 concert at Paard in The Hague, The Netherlands and June 16 show at Den Atelier in Luxembourg were canceled because the band's frontman, Zakk Wylde, is suffering from inflamed vocal cords and is currently seeking medical attention. It is not presently clear if any more dates on the group's European tour will be affected.
BLACK LABEL SOCIETY's "The Song Remains Not The Same" sold around 12,000 copies in the United States in its first week of release to land at position No. 41 on The Billboard 200 chart. Released on May 10 via Entertainment One Music, the offering features unplugged versions of material from BLACK LABEL SOCIETY's latest album, "Order Of The Black", as well as additional material recorded during the "Order Of The Black" sessions. "The Song Remains Not The Same" was conceived, created and compiled by BLS mainman Zakk Wylde himself and the title is, of course, a nod to one of Wylde's favorite bands, LED ZEPPELIN.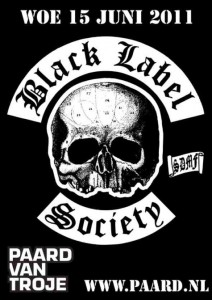 "Order Of The Black" was released in North America in August 2010 via E1 Music. The CD featured four unique covers designed by Zakk Wylde himself — one for each territory: North America, Europe, Asia and Australia/New Zealand.
Via Blabbermouth
Death Scream – Heavy Metal Reviews – Heavy Metal Interviews – Heavy Metal News