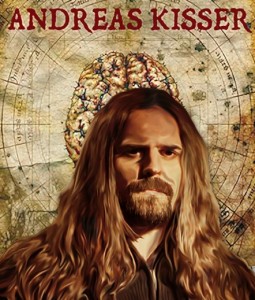 SEPULTURA guitarist Andreas Kisser will fill in for ANTHRAX axeman Scott Ian at 11 ANTHRAX shows in July while Ian spends time with his family following the birth of his first child.
The first shows that Scott will play with ANTHRAX after his "paternity leave" will be the July 23 Heavy T.O. festival in Toronto, Ontario and July 24 Heavy MTL festival in Montreal, Quebec (both in Canada).
Ian and Pearl Aday, welcomed a son on Sunday, June 19 at 10:19 a.m. Revel Young Ian, who came into the world three weeks early, weighed in at six pounds, nine ounces. Both mother and baby are "doing brilliantly," according to Scott, who added in a Twitter post that yesterday was "the happiest day of [his] life."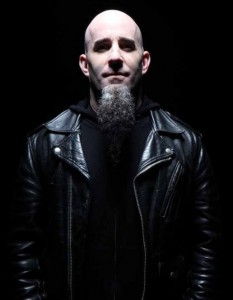 Ian previously stated that the choice to sit out the upcoming ANTHRAX shows "was a deeply personal one" but added that "becoming a father is the biggest, best thing that's ever happened to me and it made the decision relatively easy. My priority is with my wife and the birth of our first child."
Regarding how Kisser came to fill the temporary guitarist slot, Ian said, "We chose Andreas because we feel he can do the gig better than anyone. He has the fire, the attitude, and the crushing right hand to do the gig. I've played with Andreas at the Roadrunner 25th-anniversary show, and I've gotten up and played with SEPULTURA and we are kindred spirits. We both play every show like we're going to jail the next day, like it's the last show we'll ever play. He has what it takes and he has the experience and history to fucking bring it and make these ANTHRAX shows something special. I can't wait to see and hear it for myself!!"
ANTHRAX shows with Andreas Kisser on guitar:
Jul. 02 – Veltins Arena, Gelsenkirchen, Germany ("Big Four" show)
Jul. 03 – Ullevi, Gothenburg, Sweden ("Big Four" show)
Jul. 05 – Komplex AG, Zurich, Switzerland
Jul. 06 – Fiera Open Air Arena, Milan, Italy ("Big Four" show)
Jul. 08 – Sonisphere Festival, Knebworth, UK
Jul. 09 – Sonisphere Festival, Amneville, France
Jul. 11 – Garage, Saarbrucken, Germany
Jul. 12 – Vega Musikkenshus, Copenhagen, Denmark
Jul. 14 – Slottsfjell Festival, Tonsberg, Norway
Jul. 15 – Dour Festival, Dour, Belgium
Jul. 16 – Zwarte Cross Festival, Lichtenvoorde, Netherlands
"Worship Music", the long-awaited new album from ANTHRAX, is due in the U.S. on September 13 via Megaforce Records (one day earlier in Europe through Nuclear Blast Records). The band's first studio release in eight years marks the return of vocalist Joey Belladonna, whose last studio work with the group was 1990's "Persistence Of Time".
Scott Ian:
Via Blabbermouth
Death Scream – Heavy Metal Reviews – Heavy Metal Interviews – Heavy Metal News