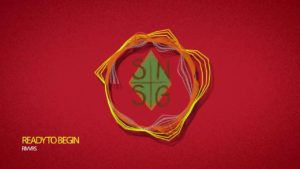 Alternative Folk/Pop/Soul act, Rivvrs, from San Francisco CA  — propelled by linchpin, Brandon Zahursky — are seeing their star rise as of late. (featuring on ESPN Monday Night Football)
Jackie Green and Paul Simon are known artists who have had a lot of success blending different elements of Pop music and original song formulas, are touchstone names to draw comparison with Rivvrs/Zahursky.
The rising star I have mentioned here, is not a metaphysical one: Rivvrs will be heard on National TV!  And as such, Zahursky himself opines on his Facebook page 9/21/16: "This one's gonna take a while to sink in. If you're a fan of American football, keep your ear out on Monday nights 🙂 My tune Ready to Begin was selected by ESPN to be featured in every Monday Night Football game this season. It's being used in various promos and spots through the game each week. Go Niners!!!"
Personally, after hearing the catchy Zahursky-led "Hold On" through stumbling upon it on YouTube, I was hunger to drink of more from Rivvrs.
Yep. Exciting stuff.
– Rich Castle