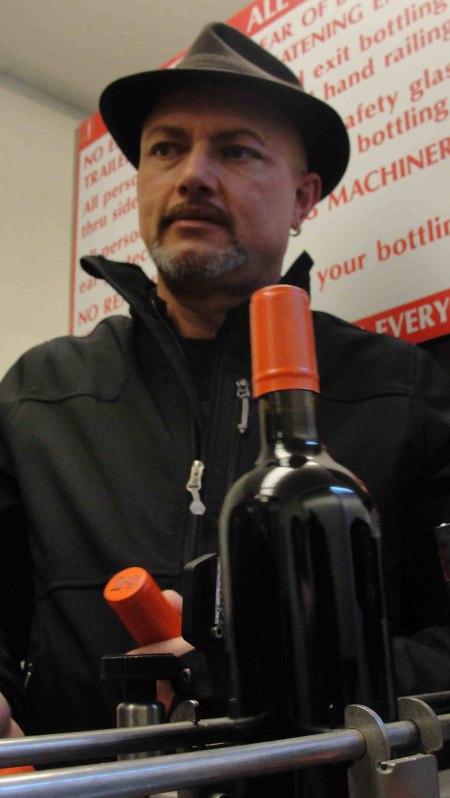 What can happen when an introspective rock legend returns to his roots? And how is making music like making wine? Answer these questions as QUEENSRŸCHE singer Geoff Tate joins Wine Spectator's Jennifer Fiedler for a one-on-one interview. Check out the footage below.
Tate took a trip to Three Rivers Winery in Walla Walla, Washington in March to oversee final production of his latest vintage of Insania.
Insania (a Latin word meaning insanity, irrationality, madness) has become a labor of love for Tate, who remains deeply involved with its development and looks forward to further collaborations with Three Rivers Winery in the future.
"Wine has been an important part of my life and the creation of Insania is yet another avenue to express my creativity and give my fans something more they can enjoy," stated Geoff. "I hope to keep producing wine as long as I enjoy drinking it… and that's likely going to be for a very long time."
QUEENSRŸCHE's new album, "Dedicated To Chaos", was released on June 28 in North America via Loud & Proud Records, a Roadrunner Records imprint focusing on established artists.
Via Blabbermouth
Death Scream – Heavy Metal Reviews – Heavy Metal Interviews – Heavy Metal News