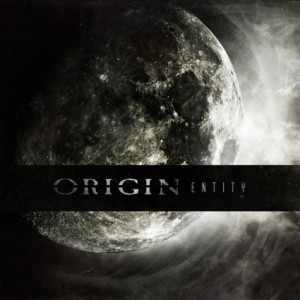 30-second audio samples of all the tracks that are set to appear on "Entity", the new album from technical death masters ORIGIN, can be streamed in the YouTube clip below. The CD will be released on June 7 in North America and June 10 in Europe via Nuclear Blast Records.
"Entity" track listing:
01. Expulsion Of Fury
02. Purgatory
03. Conceiving Death
04. Swarm
05. Saliga
06. The Descent
07. Fornever
08. Committed
09. Banishing Illusion
10. Consequence Of Solution
11. Evolution Of Extinction
Bonus track:
12. You Fail!
One of the most intense and technical forces of the contemporary death metal world, ORIGIN has returned to stake its claim as the leader of metal's new wave of extremity with its fifth studio effort. As expected, the death grind trio of Mike Flores (bass, vocals), Paul Ryan (guitar, vocals) and John Longstreth (drums) continues to churn out frantic, hell-paced grids of metal torment, but now further complements the arrangements with a newfound propensity for churning grooves and the hook-laden approach that first reared its ugly, but accessible head on the band's 2007 offering, "Antithesis". The band once again returned to Chapman Recording Studios in Lenexa, Kansas to work with longtime engineer and friend Robert Rebeck.
Catch the band, with their new frontman Jason Keyser, on tour with HATE ETERNAL, VITAL REMAINS and ABYSMAL DAWN in North America starting on June 15 at Emo's in Austin, Texas. Look for ORIGIN on the road in Europe, South America, Mexico, Asia, Australia and the rest of the world in 2011 and 2012.
Via Blabbermouth
Death Scream – Heavy Metal Reviews – Heavy Metal Interviews – Heavy Metal News