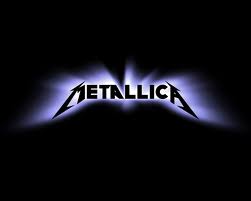 METALLICA's official web site has been updated with the following message:
"At this stage in the game, there are very few places in the world that we have not dragged our gear and crew to, so that makes this show announcement extra special.
"For the first time ever, we will be visiting India for two shows!
"It's about time, wouldn't you say?!?!
"Up first will be Delhi on October 28, 2011 at F1 Rocks, held in Leisure Valley, Sector 29, Gurgaon as we help to celebrate the first Grand Prix race ever held in India. Night number two will find us at the Bangalore Palace Ground, Main Palace, Bangalore, on October 30 as part of the Sonisphere festival.
"All tickets are general admission and will go sale on Ticketgenie.in and Dnanetworks.com on May 4 at a time still to be announced.
"And for those of you who like to travel, you might want to keep watching this site."
METALLICA bassist Robert Trujillo revealed the band's plans to play India in an April 23 interview with the Inland Empire Weekly magazine.
"We are going to play India in October," he said. "That should be interesting, playing a place we never thought in our wildest dreams we'd [go] to play. It's an honor for all of us that we get to be a part of that whole music scene as a metal band sharing our music with fans in India at this incredible concert!
DNA Entertainment Networks, which has previously brought international names like IRON MAIDEN, MEGADETH, SCORPIONS, ROGER WATERS and DEEP PURPLE to Indian shores, was responsible for booking METALLICA's Indian concerts.
Via Blabbermouth
Death Scream – Heavy Metal Reviews – Heavy Metal Interviews – Heavy Metal News