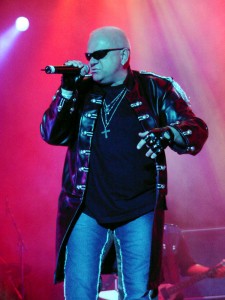 Metal Singers in Bogota, Colombia, South America, as it is billed, will feature Udo Dirkschneider, Mike Viscera, Blaze Bayley and Tim "Ripper" Owens.
These vocal legends, collectively, are most famously known for the following bands (in the order of the names above):  ACCEPT/U.D.O./UDO, LOUDNESS/YNGWIE MALMSTEEN,  IRON MAIDEN, and JUDAS PRIEST/ICED EARTH.
This will surely be a feast to the ears, for those who demand the high quality of soaring vocal performances in their Heavy Metal listening experience.
The exotic locale  only adds to the excitement and mystique of this one-of-a-kind happening.
Check out this Facebook event page for further information:
– Rich Castle