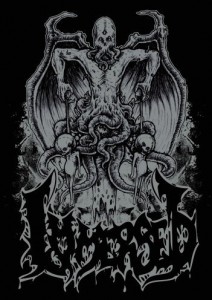 Canadian extreme metallers IMMERSED have inked a deal with Unique Leader Records. The band's debut album, "In The Ire Of Creation", will be released on August 2.
Formed in 2008 by Mike Chambers (guitar), Stefan Kushneriuk (drums), Stephan Meloche (guitar) and Mark Phillips (vocals), IMMERSED made its debut with a three-track self-titled demo. 2010 saw the addition of Gareth Allix (bass) which led to IMMERSED teaming up with Chris Bradley and Christian Donaldson (Garage Studios) to begin work on the aforementioned CD.
Fusing elements from death metal and black metal, IMMERSED is determined to spread its brand of brutal, blackened death metal worldwide.
In 2011 new members Aaron Homma (guitar) and Matt Milford (bass) joined the fold, thus introducing IMMERSED's fastest, most technical lineup to date.
Via Blabbermouth
Death Scream – Heavy Metal Reviews – Heavy Metal Interviews – Heavy Metal News