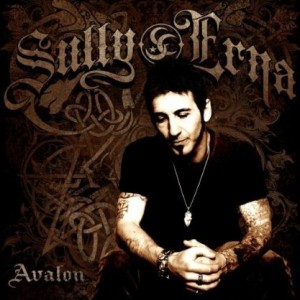 Christopher Hislop of SeacoastOnline.com recently conducted an interview with GODSMACK frontman Sully Erna. A couple of excerpts from the chat follow below.
On how he first got into music:
"Then I turned 14 years old, started to smoke pot, and took to listening to the sweet sounds of [BLACK] SABBATH, [LED] ZEPPELIN, RUSH and MOTÖRHEAD. I taught myself how to play along with all of those songs and I got pretty good at 'em, to the point where my instructor at the time advised me to just listen and learn the language through aural recognition rather than follow the notes on music sheets. It was also around this same time that I got a hold of a live AEROSMITH bootleg record. There was a picture of Joe Perry standing at the foot of the stage holding his BC Rich guitar out towards the crowd — there were thousands upon thousands of people raising their hands in approval. I said to myself, 'I want to be that,' and from there I started to grow my hair out. (laughs)"
On GODSMACK's success:
"GODSMACK has given me a living…; has made me popular. It'll always be a large part of who I am. However, people may be surprised to learn that I listen to rock music the least. I'm a fan of jazz and blues music — a big fan of Ray Charles. My daughter is 9 years old, and I gotta be honest, through her I've become a big fan of pop acts like Katy Perry and Lady Gaga. I also think Eminem is a genius. From PANTERA to Katy Perry, if there's a fat hook, I'm a sucker for it. A good song is a good song, and if there's one thing I've learned over the years, it's how to identify a good hook, and when I hear one, it sticks with me. I don't categorize or judge."
On his solo debut, "Avalon":
"The music that we recorded for 'Avalon' came together very organically. It surprised all of us on some spiritual level. The record is very primitive — playing with our hands and crafting a definite hypnotic tribal vibe. It's a very pictoral body of work. This is the type of music that allows you to kick back, close your eyes and be in for a very intense musical journey — something in the vein of [PINK] FLOYD's 'Dark Side of the Moon'. It really sucks you in."
On balancing his solo career with GODSMACK:
"I take it all one day at a time. If I think about it, I overwhelm myself. I always make it a point to worry about tomorrow later. I'm so excited about this project though. It's a complete breath of fresh air. If you eat chocolate ice cream all the time it just makes sense that you're going to need to get vanilla in there every once in awhile. I want people to know that I'm not one-dimensional, I have more than one passion and other avenues I'm looking to pursue."
On his solo performances:
"This is not a rock show. But it's every bit as powerful. We're working to pull you in, take you on a journey, and have you leave thinking, 'What the heck just happened?' We want you to leave the show with an open mind thinking differently about music and how it can affect you. I've seen people weeping in the front row, which tells me that it's working."
Read the entire interview from SeacoastOnline.com.
Via Blabbermouth
Death Scream – Heavy Metal Reviews – Heavy Metal Interviews – Heavy Metal News