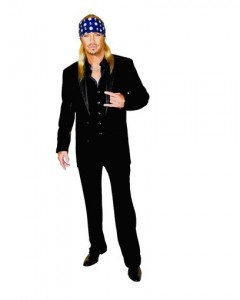 According to HollywoodLife.com, POISON singer Bret Michaels will release his new solo album, "Get Your Rock On", on June 14.
Bret has previously stated that his sixth solo CD would be "harder" than his past efforts and said his influences were GARTH BROOKS, JOHN MELLENCAMP, LYNYRD SKYNYRD and AEROSMITH.
"This one is primarily straight-up rock songs, which I think people will like," Bret said. "I've written a lot of good stuff over the last few years that I think are just good rock songs. I feel really strong about it."
Bret's last solo album, "Custom Built", sold 22,000 copies in the United States in its first week of release to debut at position No. 14 on The Billboard 200 chart.
Via Blabbermouth
Death Scream – Heavy Metal Reviews – Heavy Metal Interviews – Heavy Metal News