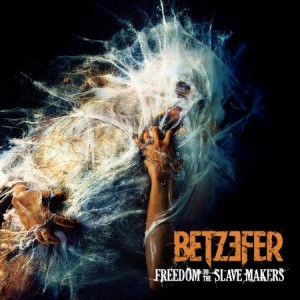 Israeli metallers BETZEFER are putting the finishing touches on a video for the song "Best Seller". The track comes off the band's latest album, "Freedom To The Slave Makers", which was released on February 18 via AFM Records.
"Freedom To The Slave Makers" was recorded with acclaimed producer Warren Riker (DOWN, CYNIC, LAURYN HILL, SANTANA).
BETZEFER is confirmed for Germany's With Full Force festival and will support CAVALERA CONSPIRACY on two dates in Germany (June 16 in Rostock and July 1 in Hamburg).
Shortly after completing work on "Freedom To The Slave Makers", the band's most aspiring effort to date, BETZEFER was booked to play the main stage of the Ozzfest festival in Tel-Aviv alongside OZZY OSBOURNE and KORN.
BETZEFER's debut album, "Down Low", was released in 2005 via Roadrunner Records. The band's energetic brand of metal was previously described as a mixture of SEPULTURA and PANTERA and was said to be "packed with aggression."
Prior to issuing "Down Low" through Roadrunner, BETZEFER released three EPs: "Pitz Aachbar" (2000), "Some Tits, But No Bush" (2001) and "New Hate" (2003).
BETZEFER is:
Avital Tamir – Vocals
Matan Cohen – Guitar
Roey Berman – Drums
Rotem Inbar – Bass
Via Blabbermouth
Death Scream – Heavy Metal Reviews – Heavy Metal Interviews – Heavy Metal News