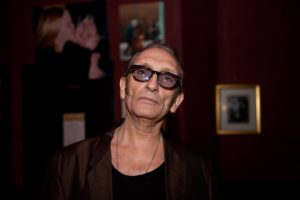 Bluesman and Rockabilly style player extraordinaire from the UK, he's played with the likes of Levi Dexter,Jack Rabbit Slim and his band The Stripped Down Stompin' Band.
Songs like Wicked Blues and Don't You Lie To Me are basic RnR heaven.
Using a slide, Steve really does it well. He even does an excellent rendition of Diamond Dogs. Like it flashes on one of his videos, Stagger Lee is Back!
If you like straight up rockin' blues, Steve Hooker I highly recommend.
If he comes to your city do NOT miss him!
– Susanne Sahakian