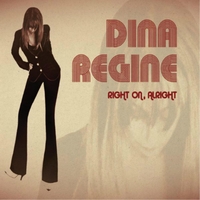 Featuring "Gotta Tell You",  to quote from Twangville, "A little bit of blues a little bit of country a little bit of RnR" — sums it up perfectly. Her voice is like a songbird, such perfect pitch and tone.
As a past running feature on Little Stevens Underground Garage as "coolest song in the world " — when I first heard it I instantly installed it on my song list. The chorus is lovely. She really deserves a listen if you have not heard of her.
Wildest Days = another winning song. She's from NY currently doing shows.
– Susanne Sahakian