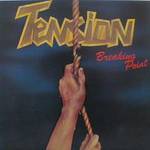 Tension – Flying to LA to record their Capitol Records debut, the band blames equipment that was rented and sounding horrible and some other excuses as to why the following year 'Breaking Point', the debut would suffer.
The band called Deuce at the time changed their name to Tension and proceedeed to receive mediocre attention from the listening public.
Are you a member of a band? Let's face it, times are tough right now for bands, musicians, and recording artists. Playing out hasn't been the same since Coronavirus came around. Many venues have gone out of business, or have had to scale back. Edzi allows your fans to support your work by paying any amount they choose to watch your pay per view recorded video or live video stream. Most importantly, it's completely free! Sign up now at edzi.com and add your videos!
Another 1980's nightmare.
But a boring one, at that.
– Rich Castle