A Hirax is some kind of weird animal.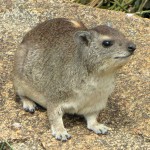 Hirax the band are some kind of weird Heavy Metal act from the U.S.A. that actually got signed and put out albums, featuring the worst excuse for a singer to ever front a Metal band, Katon De Pena.
Some will say I don't understand as Hirax are a Crossover band whose material is Metal/Hardcore.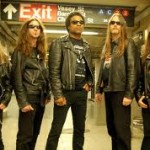 Well that's like saying "Please don't mind my hideous looking girlfriend; she is actually the daughter of Frankenstein".
Hirax had their heyday in the 1980's and whomever bought their albums are probably, years later, still suffering from the aftereffects in insane asylums throughout the world.
Are you a member of a band? Let's face it, times are tough right now for bands, musicians, and recording artists. Playing out hasn't been the same since Coronavirus came around. Many venues have gone out of business, or have had to scale back. Edzi allows your fans to support your work by paying any amount they choose to watch your pay per view recorded video or live video stream. Most importantly, it's completely free! Sign up now at edzi.com and add your videos!
"El Rostro De La Muerte" is actually a recent album which proves that Hirax are still kicking out the jams. Lord help us all.
– Rich Castle