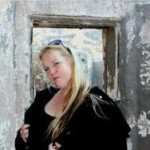 San Francisco, California's Repulsa came out with their 'Sex Pig' album in 1994.
Yet there is some confusion that I am having as I look at my promo copy of an album by Repulsa where the words 'Sex Pig' does not appear on the cover artwork.
Another thing is that where it says the lineup for the band on the promo copy that I have, it says vocals: REPULSA.
Yet according to a particular Heavy Metal database website, which shall remain nameless, vocals are credited to someone by the name of Tiger. A heavyset woman with long blonde hair is pictured on this same site where the band Repulsa is featured.
Are you a member of a band? Let's face it, times are tough right now for bands, musicians, and recording artists. Playing out hasn't been the same since Coronavirus came around. Many venues have gone out of business, or have had to scale back. Edzi allows your fans to support your work by paying any amount they choose to watch your pay per view recorded video or live video stream. Most importantly, it's completely free! Sign up now at edzi.com and add your videos!
Tambre Bryant aka Tiger/REPULSA is on MySpace where bands like Brutus and Karfax are blogging on her page.
So Tambre Bryant is the mystery woman in Repulsa.
If you are wondering who the hell those bands I mentioned in the last sentence are, I don't know, but if they are producing anything like what the band Repulsa has, then head for the hills.
Repulsa takes Death Scream's prize for the 'most tuneless lead female vocalist ever to front a Metal band'.
'I Want Sex' is a bastardized 'Hell Is For Children' Pat Benatar riff with stoopid lyrics/vocals.
Calling Repulsa/Tiger/Tambre Bryant's vox bad because they are in the Hardcore Punk vein would be a put down to front women like the late, great Wendy O. Williams, late of W.O.W. and The Plasmatics. Gori Lori Bravo of the late Nuclear Death, now of Lori
Bravo Raped, used a hoarse hardcore punk vocal style for her Blurrcore, a subgenre of Grindcore/Death Metal, effectively. Wendy O. and Gori Lori proved that Hardcore Punk styled vox have a place in Heavy Metal.
Tambre Bryant, on the other hand, is a person with no musical talent whatsoever; and no style to speak of.
She is just plain gross.
The CD album promo that I have has what would be the front and the back cover and the disc with the music on it.
It contains eleven tracks. 'Bag Lady', 'F*ck Yourself' and 'Dead Bitch(Final Hit)' are self-explanatory self-deprecating numbers.
Then there's 'Self Proclaimed J.C.', 'World Gone Mad', and 'F.T.W.' – – doesn't it seem that a lot of angry bitches have this one tattooed on their outer upper shoulders?
F.T.W., of course, means 'F*ck The World'.
I know this tidbit of biker lore because of the motorcycle mamas I've known.
'Big Lie', 'I Want You Dead', and 'Everyday Psycho' round out this disc.
I'd be lying though if I didn't tell you something: 'F*ck Yourself' is a good song. It's trashy but thrashy. Unfortunately the rest of the compositions suffer as the mental midgets in this band seemed more interested in hate, f*cking, smoking crack cocaine and f*cking
some more than in making an album of any musical merit.
– Rich Castle