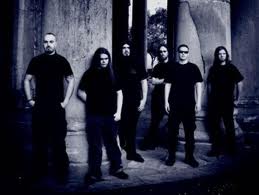 Known to their fans as Great Britain's 'True Masters of Funeral Doom'; from 1994's 'Epistemological Despondency' debut Lp to their 5th album, 'The Maniacal Vale', Esoteric have been around to torment already tormented suicidal peope's brains with self-important very, very long droning Death/Doom Metal ditties.
Godflesh, also from the U.K., are the real thing for this subgenre of extreme Metal music.
Are you a member of a band? Let's face it, times are tough right now for bands, musicians, and recording artists. Playing out hasn't been the same since Coronavirus came around. Many venues have gone out of business, or have had to scale back. Edzi allows your fans to support your work by paying any amount they choose to watch your pay per view recorded video or live video stream. Most importantly, it's completely free! Sign up now at edzi.com and add your videos!
Why is it that England is home to some of the weirdest, most eclectic downright bizarre human beings?
Whether it is Vincent Price as the vampire supreme of the cinema or Keith Richards of Rock degenerates 'The Rolling Stones', who made front page news when he snorted his father's ashes thinking that it was some good Doo-Gee; maybe it's the all the rainy days.
Whatever is going on over in jolly ole England has certainly had it's effect on Esoteric.
No human being in his right mind or not should be listening to this bunch. And what's with all the weird black and white bugout artwork? A psychiatrist's wet dream.
Maybe.
– Rich Castle