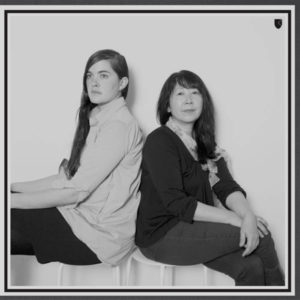 Two Buchla synths prance and weave their magic as K.A. Smith utilizes completely her tranquil upbringing on the remote Orcas Island in Washington State. Appearing at the Red Bull Music Academy in Montreal, Quebec on September 25th, 2016 she is a composite player who is not to be missed in concert. If you need convincing that she will appeal to your musical palette, take a listen to the almost-18 1/2 minute "Retrograde" that caps this 3-song affair.  Ambient music has never sounded so convincing as it does in the very expansive hands of these two keyboard impresarios.
The 12 1/2- minute, "Closed Circuit", is my favorite as it does a totally spacial somnolent sweep throughout the whole number. Dreamy, atmospheric, wholesome, otherworldly: These are some adjectives that come to mind during these tracks.
Massively entertaining and totally engrossing and compelling.
Pick this release up as you will definitely have the perfect condiment to chillax with, with your good self at some point!
Trust me.
– Rich Castle